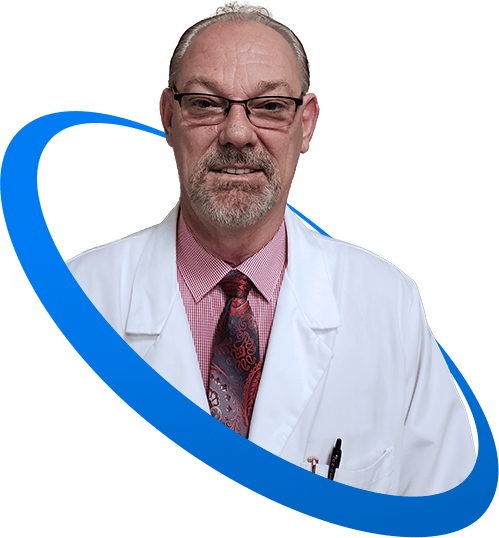 Bobby Davis, N.P. has worked in the health care administration and clinical arena for 30 years. He obtained his Bachelor of Science in nursing and Master of Nursing Degree from the University of Texas School of Nursing, Galveston, Texas. He is certified by the American Academy of Nurse Practitioners specializing in Adult Gerontology. In addition to providing care at Clinic for Him, he continues to provide healthcare to patients in local primary health clinics focusing on acute and chronic health conditions.
In addition to his MSN, he holds a Master's in Health Administration from Columbia Southern University. He also maintains a current certification as a Certified Medical Examiner issued by the Federal Safety Motor Administration to provide Department of Transportation examinations and certifications.
Bobby Davis, N.P. is excited to join CFH and is looking forward to helping men understand and develop personalized opportunities to treat underlying causes of ED and testosterone imbalances. He is dedicated to meeting with the individual to discuss issues/concerns that the client may be experiencing and then working with the person to develop a tailored individualized plan of care for all patients.