Symptoms Of Erectile Dysfunction
WHAT ARE THE SIGNS OF
ERECTILE DYSFUNCTION?
While symptoms might vary, here is a list of frequent ones:

Difficulty obtaining or keeping an erection occurring at least once per four attempts at sexual activity.

Getting an erection takes longer than usual, and it becomes more difficult in certain situations.

The sexual erection is weakening or becoming less stiff.

Maintaining an erection is becoming a conscious effort, or becoming increasingly difficult.

Erections in the morning become less frequent or less rigid.

Climaxing or ejaculating faster or with an unfinished erection.
How Frequent Is Erectile Dysfunction
Erectile dysfunction is a relatively frequent problem. Although ED is more common in males over the age of 40, it can afflict men of any age. The Massachusetts Male Aging Study, the largest-ever examination of male erectile dysfunction, found that it is significantly more widespread than previously thought.
Here are some stats about ED:

Erectile dysfunction affects 52 percent of all males between the ages of 40 and 70. (classified as mild, moderate, or severe).

At least one out of every ten men is unable to obtain an erection at all (complete ED).

The majority of erectile dysfunction causes are physical in nature.

There is a substantial link between age and ED, which means that age raises the occurrence of ED.

While ED affects 39% of men before the age of 40, it affects 67% of men over the age of 70.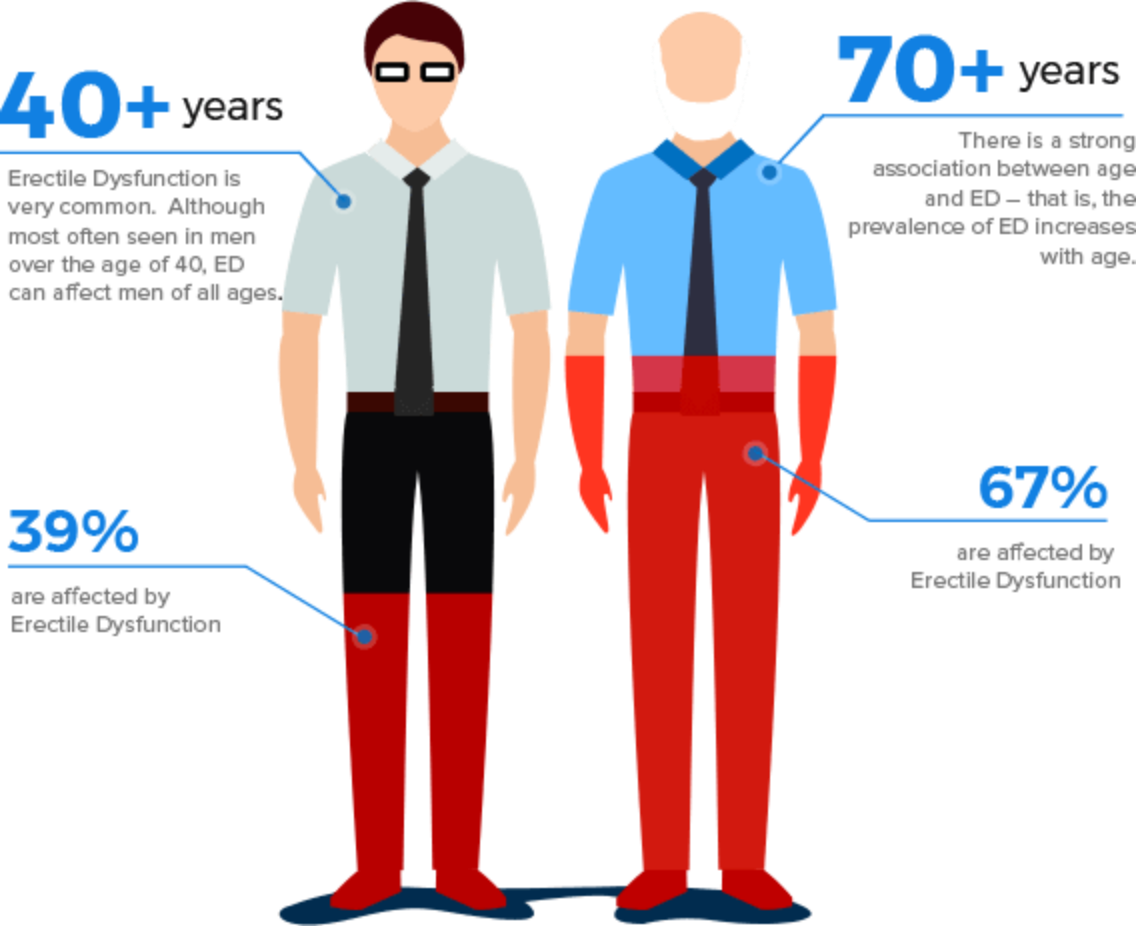 If you are looking to
improve or restore your
sexual health, talk to a
Clinic for Him physician to
see how they can help.