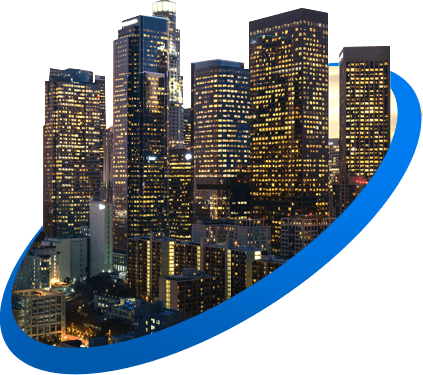 CLINIC FOR HIM
LOS ANGELES
Clinic for Him's Los Angeles center provides our precious patients private waiting rooms so that they can rest within a relaxing environment. With extensive knowledge and advanced skills, our physicians will develop custom-personalized treatments that can aid and improve your sexual functions. A remarkable majority of men have successfully treated their sexual dysfunction with the help of Clinic for Him.
We hope to show you the same results, through the use of The Clinic for Him Method®. It is a unique and proprietary treatment method; our physicians forms customized treatment programs for each patient depending on their health condition, medical history, requirements, and expectations. Provided our close focus our treatment programs regularly work for men who have had unsuccessful attempts with popular ED pills or other medications.
Our state-of-the-art facilities provide our physicians to make precise diagnosis on-site, relieving the need for additional appointments, travel, and paperwork.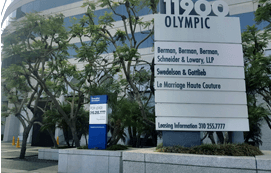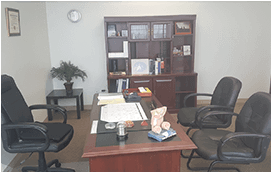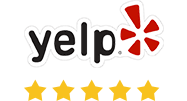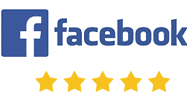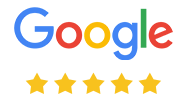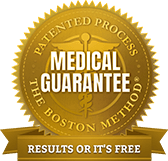 I have had trouble with erectile dysfunction since my 20s. I was married for a time, but this problem eventually led to my divorce. I thought that my life was going to be like this forever and it depressed me. Everything changed after I went to Clinic for Him. I have my sex life again and I'm living fully everyday.
Matthew Z., 39,
Los Angeles, Ca
Not being able to satisfy my wife has create some distance in our relationship. I tried every tip I read on the internet, but none of them worked and just caused me more frustration. So, I finally decided to consult with Clinic for Him and I am glad I did. I was treated that day, went home and was able to perform beyond my expectations. I am so glad I found someone that could help me.
Martin Clark, 47,
San Diego, Ca
I have been happily married to my wife for 22 years and we used to have a satisfying sex life until recently as I have really lost my sex drive. I didn't think this was an issue until my wife finally confronted me about it and told me we needed to make a change. She told me that I need to ask for help. We went to Clinic for Him and we found out that I had a Low-T condition. Now, I'm back on track and my wife & I have never been any happier and fully-satisfied.
Mark Ruperthson, 51,
Los Angeles, Ca
"He tenido problemas con la disfunción eréctil desde los 20 años. Estuve casado por un tiempo pero este problema finalmente me llevó al divorcio. Yo creía que mi vida seria de esta manera para siempre y eso me deprimía. Todo cambió después de que fui a Clinic for Him. Tengo mi vida sexual de nuevo y vivo plenamente todos los días.
Matthew Z., 39,
Los Angeles, Ca
No poder satisfacer a mi esposa ha creado algo de distancia en nuestra relación. Intenté sugerencias del internet, pero nada funcionó y me causó más frustración. Finalmente decidí consultar con Clinic for Him y me alegro de haberlo hecho. Me atendieron ese mismo día, regresé a casa y me pude desempeñar más allá de mis expectativas. Me alegra haber encontrado a alguien quien me pudiera ayudar."
Martin Clark, 47,
San Diego, Ca
He estado casado felizmente con mi esposa desde hace 22 años y teníamos una vida sexual satisfactoria hasta recientemente que perdí mi deseo sexual. No pensé que fuera un problema hasta que mi esposa me enfrentó sobre el tema y me dijo que debía buscar ayuda. Fuimos a Clinic for Him y descubrimos que yo tenía una condición de baja testosterona. Ahora, estoy de vuelta a la normalidad y mi esposa y yo jamás habíamos estado tan felices y completamente satisfechos.
Mark Ruperthson, 51,
Los Angeles, Ca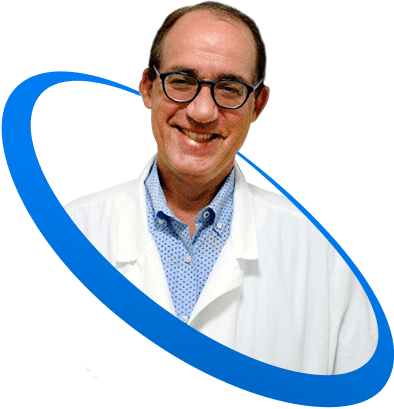 Dr. Eric Sichel
Dr. Sichel is a primary care physician who has been focused on Men's Health for the last five years. Prior to that, he spent 15 years alternating between general medicine and pharmaceutical drug development. Dr Sichel spent 6 years at Sandoz (now Novartis) Pharmaceuticals involved in clinical research and drug development within a variety of therapeutic areas. He also spent a few years working for and consulting to a number of Biotechnology companies.
Dr. Sichel is licensed to practice medicine in both New York and New Jersey. He received his M.D. from Rutgers – New Jersey Medical School, in Newark, NJ. He completed an internship at Beth Israel Medical Center and a clinical fellowship at Long Island Jewish – Queens Hospital Center, both located in New York City.
Driving direction to clinic
Driving Directions
Heading South
If you're coming from the North to get to our Clinic for Him Los Angeles office, use the Interstate 45 San Diego Freeway to head south. At this road you'd likely see the Los Angeles National Cemetery to your left, this means Exit 53 is ahead. Use the right to lane to take the exit to merge onto Interstate 10. Next look and take the exit toward Bundy Drive North and continue driving until you see a Shell Gas station on your left.  Turn left and the office building should be right next to the gas station. Again, our office is located at Suite 540.
11900 W Olympic Blvd #540
Los Angeles, CA 90064
Driving Directions
Heading North
To get to our Clinic for Him Los Angeles office through Inglewood and/or Hawthorne, find and merge onto Interstate 10 Nathan Shapell Memorial Highway to drive north. Keep driving until then look for and take exit 53B toward Santa Monica. Then use the right lane to merge onto Interstate 10 West. Keep on the right lanes and take the exit toward Bundy Drive North. Merge onto and continue straight on Bundy Drive until you see a Shell station on your right. Make a right here onto West Olympic Boulevard and it should be the building immediately after the gas station. Our office is located here at the building's suite 540.
11900 W Olympic Blvd #540
Los Angeles, CA 90064
Erectile DysFunction
Having issues with erections from time to time is not necessarily a cause for concern. However, If erectile dysfunction is an ongoing problem, it may affect your self-confidence, cause stress, and ultimately lead to relationship problems.
Our Male Doctor is a Top ED Specialists

Our Los Angeles Area Clinic is Very Discrete
Moreover, if experiencing issues getting or keeping an erection, it may also be a symptom of an underlying health concern that requires treatment and a risk factor for heart disease.
We define Erectile Dysfunction (ED) as the incapacity to achieve or keep an erection adequate for satisfying sexual intercourse. While most often connected with older men, Erectile Dysfunction is a common issue for men of all ages.
Click here to learn more about the adverse effects,  contributing factors, related symptoms, and ways to prevent Erectile Dysfunction.
Our exclusive patented process is
98%

effective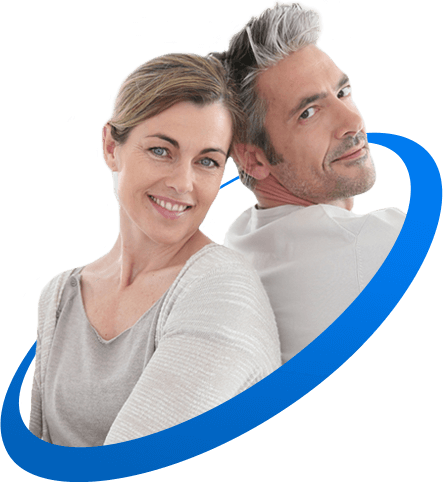 Premature Ejaculation
The saying: timing is everything, has a deeper meaning in the bedroom.
Are you climaxing sooner than you and your partner would like? Then, sex may not be an enjoyable or satisfying experience for either of you. We can help!
Our Male Doctor is a Top PE Specialists

Our Urology Clinic is Private & Confidential
Premature ejaculation happens when a man ejaculates far sooner during sexual intercourse than he or his partner would like. It is a common sexual complaint. Moreover, it is the most common instance of sexual dysfunction for men under 40 years of age.
Furthermore, while estimates vary, as many as 1 out of every 3 men state they experience this issue at some time. As long as it happens infrequently, it should not cause for concern
Click here to learn more about the adverse effects,  contributing factors, related symptoms, and ways to prevent Premature Ejaculation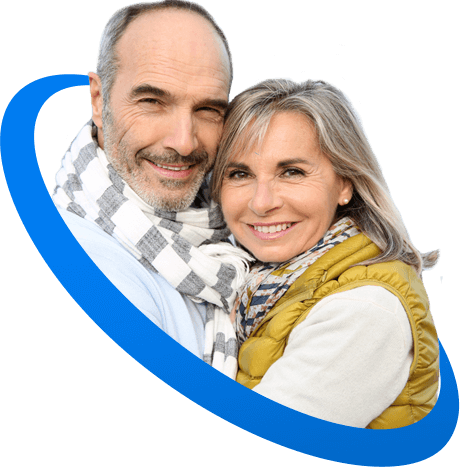 Low Testosterone
Testosterone is a natural hormone. It is what puts hair on a man's chest. Testosterone is the force behind a man's sex drive.
Our Male Doctor is a Top Low T Specialists

Our Low T Treatment Center Gets Results
In short, Testosterone is the major contributing factor to what makes a man, a man.
Low levels of testosterone can occur in men of all ages. However, this condition is often common in older men. Having a lower-than-normal score on a blood test can be caused by some health conditions. Additionally, there are several medications and genetic conditions which can also lower a man's testosterone score. Furthermore, aging also does contribute to low testosterone scores.
Click here to learn more about the adverse effects,  contributing factors, related symptoms, and ways to prevent Low Testosterone Level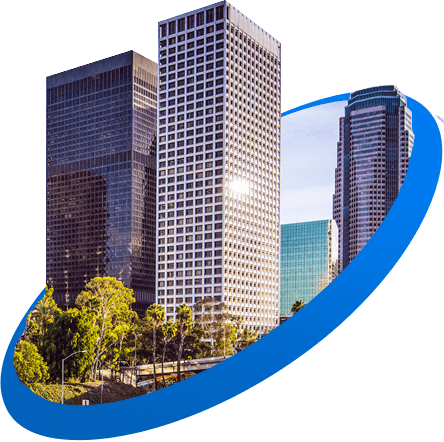 Los Angeles

Los Angeles is the cultural, financial, and commercial hub of Southern California. With a U.S. Census-estimated 2016 population of 3,976,322, Los Angeles it is the second most population-dense city in the United States. It comes second after New York City. Los Angeles is also the most populous city in the state of California. Los
Angeles comprises an area of about 469 square miles. It is also the seat of Los Angeles County, the most populated county in the United States. The city is also the center of the Los Angeles metropolitan area, with 13,131,431 residents.
The city earned its "City of Angels" moniker in part because of how its name translates from the Spanish. The city is quite known for its Mediterranean climate, ethnic diversity and variety, not to mention its sprawling metropolis. Los Angeles is additionally one of the most valuable economic powerhouses within the nation. With a diverse economy in a vast range of professional and cultural fields. Furthermore, it is also the home of Hollywood, a major center of the world entertainment industry