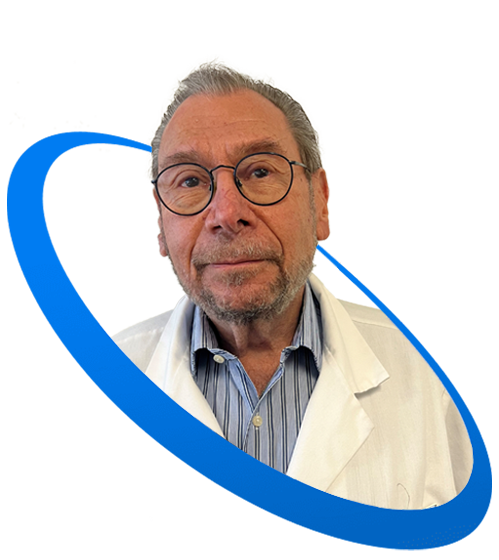 Dr. Robert Shaw is a Board-Certified Urologist who has practiced Urology in the Beverly Hills area for over 40 years. He was born and raised in the Bronx, New York, where he attended the much-acclaimed Bronx High School of Science and then Hunter College of New York where he graduated with Phi Beta Kappa honors. After college, he attended the newly established Albert Einstein College of Medicine where he received his M.D. degree.
Dr. Shaw moved west for his Internship in Internal Medicine at The Wadsworth Veterans Administration Hospital in West Los Angeles. He then returned to New York for one year of Surgical Residency at Montefiore Hospital in the Bronx. He came back to Los Angeles for a Research Fellowship at the V.A. Hospital and then three years of Urology Residency at UCLA/ Wadsworth V.A. Hospital and Kaiser Foundation Hospital. At that point, Los Angeles became his permanent home.
Over the years in private practice, Dr. Shaw was a very active member of the Medical Staffs of various hospitals in the Los Angeles area. He was a Clinical Instructor at Cedars Sinai Medical Center where he taught Urology to Medical Interns and Residents. He also served as Chief of Surgery and as Director of the Post-Surgical Intensive Care Unit at Midway Hospital. One of Dr. Shaw's special areas of expertise is in the diagnosis and treatment of Erectile Dysfunction. He served on the Cialis Regional Advisory Board, and as a member of Pfizer's Focus Group for the use of Viagra to treat E.D. He also was a member of the Speakers Bureau for the three pharmaceutical companies that developed the first oral medications to treat Erectile Dysfunction.
Dr. Shaw loves the practice of Medicine. He is an avid reader who also enjoys solving crossword puzzles, deep sea fishing and anything that involves his family. He has been with The Clinic For Him since 2014, and is currently the primary physician for the Los Angeles office.